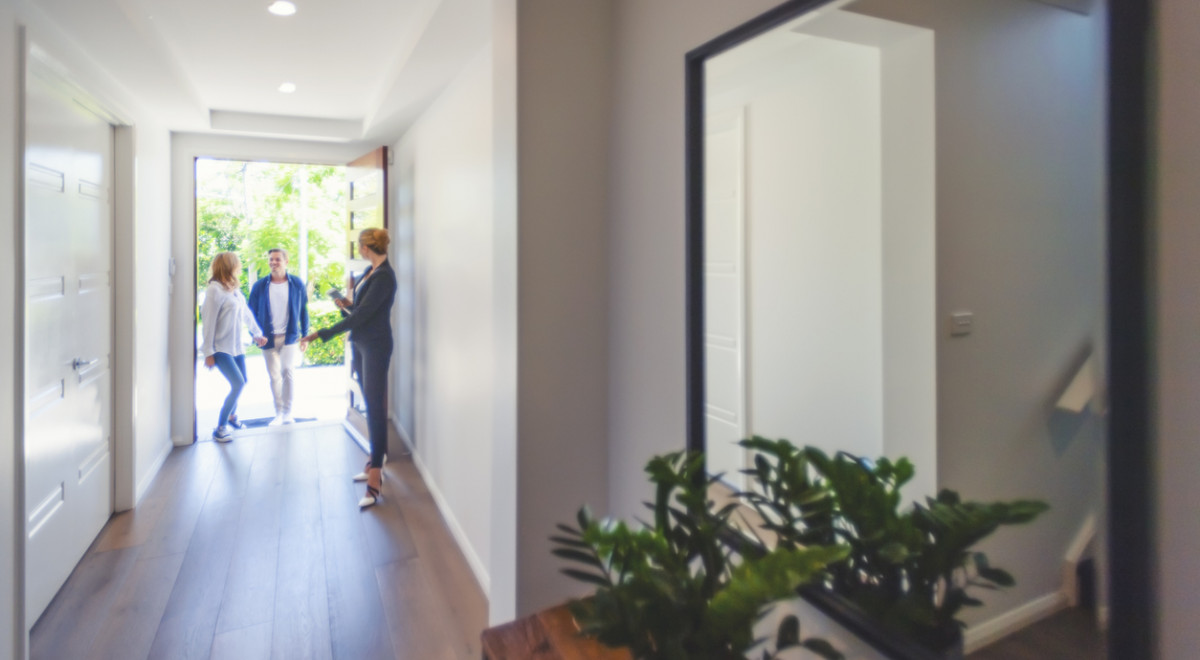 National Rental Affordability Scheme
The National Rental Affordability Scheme (NRAS) is an Australian Government initiative financially supported by the Queensland Government to increase the supply of affordable rental housing across the state. NRAS is a Government funded program that is designed to facilitate housing affordability through the provision of rental properties at a maximum of 80% of the market rent.
If you would like to apply to rent a property through the National Rental Affordability Scheme in Queensland, you will first need to register with the Department of Housing and Public Works, Housing Services, by completing the NRAS online registration form.
Once registered as an eligible NRAS client (QLD only) you can then apply to Horizon Housing Realty to rent an available NRAS property. When you submit your application to Horizon Housing Realty, you will be required to provide documentation that verifies your identity and household income and sign a declaration form that all the information you have provided is true and correct, before an offer of tenancy can be made. Click here for further information on the documents and evidence you will have to provide when you apply online.
Instruction on how to access your Centrelink statement via your computer or your mobile device.
Note, eligibility for NRAS does not automatically mean you will be successful in your application for a property. Horizon Housing Realty will assess all applications from eligible applicants and select the most suitable applicant in consultation with the owner of the property.
Eligibility criteria for the National Rental Affordability Scheme
To rent a property under the National Rental Affordability Scheme, you must meet each of the following eligibility criteria:
You must be an Australian citizen, have permanent residency or have been issued with a temporary protection or bridging visa.

You must be a Queensland resident or provide evidence of a definite need to move to Queensland (for Queensland properties only).

You or your household members must not own or part-own property within Australia or overseas. This includes residential or commercial property, land, mobile home or caravan (permanently connected to utilities).

Your household's combined liquid assets, meaning money in the bank, shares, investments and superannuation payouts, must not exceed $118,437.50 for a single person or $151,250.00 for two or more household members (2020/21 limits).

Your proposed household's combined annual gross income must not exceed the

NRAS income limits

.
Note:
Household income for the 12 months prior to commencement of tenancy must be equal to or less than the relevant household limit

Tenants whose income exceeds the relevant upper income limit for their household type by 25% for two consecutive eligibility years cease to be eligible tenants.

Income eligibility limits for the NRAS are higher than those for social housing.

Income levels above are assessed on the total income for a household, not individuals within the household.

Yearly rent increases for scheme properties are capped at the rental component of the Consumer Price Index (CPI).

Tenants renting a property through the Scheme may be eligible for rent assistance, subject to the normal Centrelink eligibility criteria.

Horizon Housing Realty will select which eligible applicants will be housed through the Scheme.
Horizon Housing Realty NRAS Properties
We currently have many properties available for rent through the National Rental Affordability Scheme (NRAS). To see properties currently available across Australia, please check our Rentals Available page.

These properties are high quality, affordable and well located. Horizon Housing Realty manages affordable NRAS properties in the following locations:
Queensland
Beaudesert

Brisbane

Gold Coast

Gympie

Ipswich

Logan

Moreton Bay

Murwillumbah

Toowoomba

Townsville
NSW
Booragul

Guildford

Mayfield

Mount Hutton

Rosemeadow

St Marys

Watanobbi
South Australia
Mount Barker

Christie Downs

Christie Beach

Parafield

Parafield Gardens

Salisbury